by Brian
|
Last Updated:
November 10, 2023
Pinnacles National Park offers tons of beginner friendly adventure options like camping, hiking and good ol' exploration. Let's jump right into this awe-inspiring landscape and learn how to navigate its trails and campgrounds like a pro.
Get to Know Pinnacles National Park
Nestled in the heart of California, Pinnacles National Park is a treasure trove of geologic wonders and a sanctuary for a diverse array of wildlife. From towering rock spires to deep talus caves, it offers a unique blend of natural formations that will capture your imagination and ignite your love for the great outdoors.
Entrance Fees
| Entrance Fees | Price | Validity |
| --- | --- | --- |
| Private, Non-Commercial Vehicles | $30.00 | Valid for 7 days |
| Motorcycle | $25.00 | Valid for 7 days |
| Individual, Hike / Bicycle | $15.00 | Valid for 7 days |
| Organized, Non-Commercial Groups | $15.00 | Valid for 7 days |
| Commercial Vehicle, 1 to 6 passenger capacity | $25.00 | 7 days for original manifest |
| Commercial Vehicle, 7 to 25 passenger capacity | $40.00 | 7 days for original manifest |
| Commercial Tour Bus or Motorcoach, 26 or more passenger capacity | $100.00 | 7 days for original manifest |
Understanding the Terrain
Embarking on an adventure in Pinnacles National Park is like stepping into a geologic wonderland. The park's towering rock spires, formed through volcanic activity and erosion, provide a striking backdrop for your journey. They're not only picturesque but also a thrilling challenge for rock climbers. Venture beneath the surface into the talus caves, home to the park's protected bat population. Formed by huge boulders wedged into ravines, these caves offer a cool respite from the sun-drenched landscape above. The park's streams, flanked by lush vegetation, serve as lifelines for wildlife and make for refreshing waypoints on your hikes. With over 30 miles of trails, there's a path for every adventurer here. Remember, Pinnacles' stunning terrain demands respect. Stick to marked trails, leave no trace, and keep a safe distance from wildlife. Adventure wisely, and your journey through Pinnacles will be an unforgettable one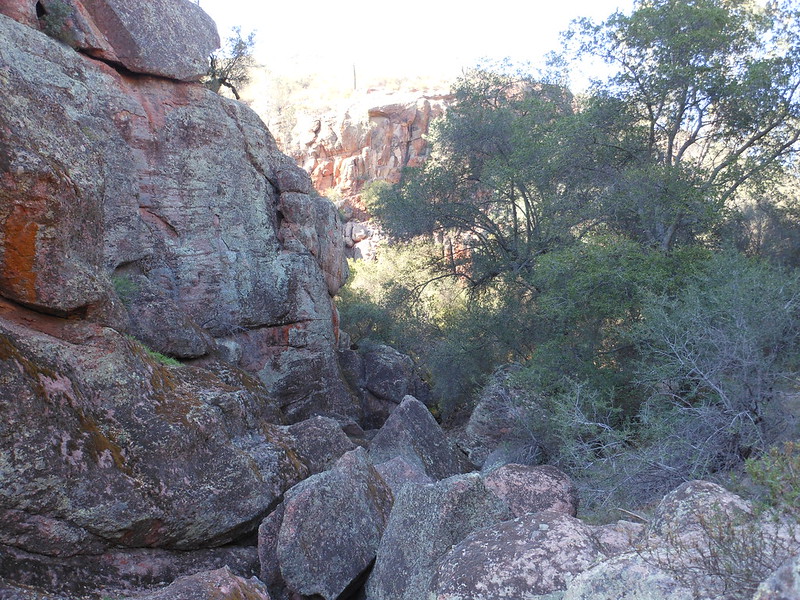 Best Times to Visit Pinnacles National Park
Choosing the best time to visit Pinnacles National Park largely depends on what you're looking to experience. Each season offers its own unique charm and opportunities for exploration.
Spring (March – May)
This is arguably the best time to visit Pinnacles. The weather is mild, the park's vegetation is lush, and the wildflowers are in full bloom, painting the landscape in vibrant hues. It's also a great time for birdwatching, as many species, including the park's famous California Condors, are very active.
Summer (June – August)
Summers in Pinnacles can be extremely hot, with temperatures often exceeding 100°F (38°C). If you're visiting during this season, plan to hike in the early morning or late evening to avoid the midday heat. The upside is that the park is less crowded during these months.
Fall (September – November)
The temperatures start to cool down, making it a comfortable time for hiking and exploring. The changing colors of the foliage also add a beautiful touch to the scenery.
Winter (December – February)
Winters in Pinnacles are mild, with daytime temperatures usually comfortable for hiking. It's the perfect time to enjoy the park without the crowds, but be prepared for cooler temperatures and potential rain. Regardless of when you choose to visit, always check the weather forecast and trail conditions beforehand, and plan your activities accordingly. Pinnacles National Park offers a unique adventure in every season!
Pinnacles National Park Weather
The summers can be extremely hot but winters tend to be more mild although with the increased chance of rainfall. It is not uncommon for the summer heat to reach over 100 degrees in the park and for the winter temps to drop below freezing. We recommend planning in advance and making sure you have the right gear and equipment to make sure your visit is comfortable and safe. 
The Gear You'll Nee
Embarking on a journey through Pinnacles National Park requires not just an adventurous spirit, but also the right gear. The varied terrain and changing weather conditions demand a well-thought-out packing list to ensure your trip is comfortable, safe, and enjoyable. A sturdy, well-fitting backpack is your first essential item. It will carry everything you need for your journey, so comfort and space are paramount. Here's a beginner's checklist of items to consider:
Navigation tools: A detailed map of the park and a compass are crucial. While GPS devices are handy, always have a non-digital backup.
Hydration and Nutrition: Carry a reusable water bottle or a hydration bladder, and pack high-energy snacks.
Appropriate clothing: Dress in layers to adapt to changing weather. Don't forget a waterproof jacket and sturdy, comfortable hiking shoes.
First Aid Kit: Include band-aids, antiseptic wipes, tweezers, medical tape, and pain relievers.
Multi-tool: Handy for unexpected situations, from gear repair to meal prep. (I personally carry a Leatherman Wave)
Headlamp/Flashlight: A must for exploring caves or if you find yourself on the trail after dark. Include spare batteries. (these are a great inexpensive option)
Sun protection: Sunglasses, a brimmed hat, and sunscreen are vital in the sunny California climate.
Camping gear: If overnighting, include a tent, sleeping bag, sleeping pad, and cooking equipment.
Remember, the key is to pack efficiently – carry what you need, but avoid unnecessary weight. Every item should earn its place in your backpack. Happy adventuring!
Best Pinnacles Hiking Trails
Navigating through the labyrinth of Pinnacles National Park's trails can be both thrilling and slightly overwhelming for first-timers. The park flaunts an array of trails, each flaunting its unique charm. Here's a beginner's guide to some of the trails you might consider.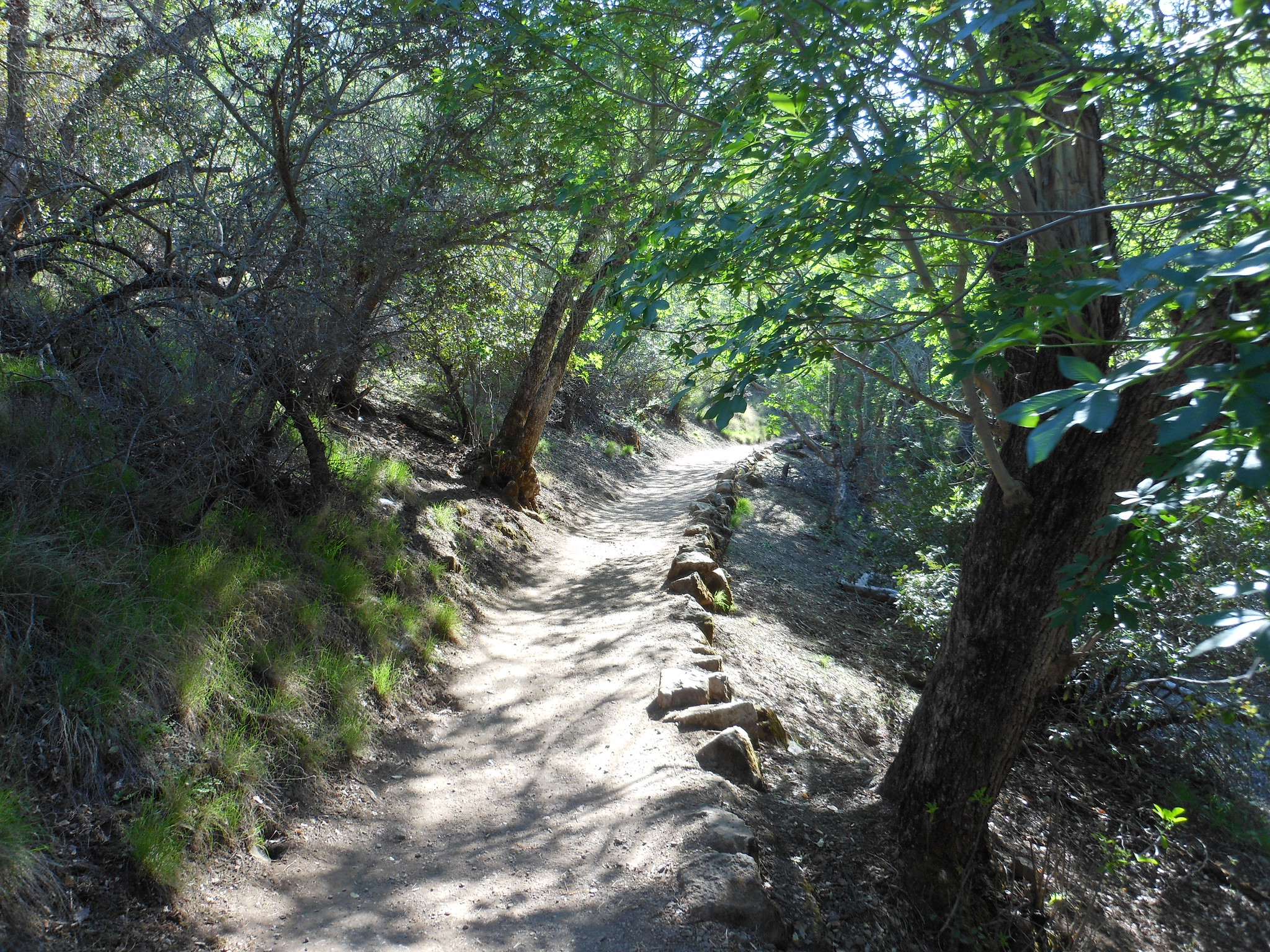 Moses Spring to Rim Trail Loop
This moderately challenging trail is a fantastic introduction to the park's astonishing landscape. It takes you right into the park's core, offering magnificent views of the rock formations, and eventually to the mysterious Bear Gulch Cave.
Condor Gulch to High Peaks Trail
A bit more strenuous but incredibly rewarding, this trail offers an up-close experience with the park's iconic High Peaks. Plus, you might catch a glimpse of the majestic California Condor soaring above.
Bench Trail
For those who prefer a less strenuous walk, the Bench Trail is a great choice. It's relatively flat and offers serene views of the surrounding hills and fields. It's perfect for a leisurely stroll or a beginner's introduction to hiking. Regardless of the trail you choose, always remember to check the weather forecast, trail conditions, carry appropriate gear, and pack plenty of water and snacks. Enjoy your hike!
Camping in Pinnacles National Park
Experiencing the wonders of Pinnacles National Park doesn't have to end with the setting sun. Camping in this unique landscape offers a chance to truly immerse yourself in the park's natural beauty. From tent and group camping to RV sites, there's an option for every type of adventurer. The park's single campground, conveniently nestled near the eastern entrance, serves as an ideal base for exploration. Each campsite comes with its own picnic table and fire ring, and facilities like restrooms and showers are just a short walk away. Plus, a camp store is on-site for all your last-minute necessities.
Choosing Your Campsite
Different loops offer different camping experiences. There are several to choose from but these are some of the more popular options. 
Loop A: These sites are closest to the shared amenities, making them an excellent option for families or those who appreciate easy access to facilities.
Loop C: If you're seeking a more secluded and tranquil experience, these sites are more spread out and offer more privacy.
Group Sites: For a shared camping experience, consider one of the group sites. Nothing beats a shared meal and stories around the campfire!
Area
Quantity
Capacity
Elec
Water
Price
Tent
99
6
no
nearby
$23
RV
36
6
yes
nearby
$36
Group
14
1-20
no
nearby
1-10: $75
11-20: $110
Reservations and Regulations
Pinnacles National Park's popularity, especially during peak seasons (spring and fall), means that campsites can fill up fast. Thus, it's recommended to plan ahead and make your reservations well in advance. Reservations can be made up to six months prior, and this can be done online through Recreations.gov or by phone. If you're planning a group camping trip, keep in mind that group sites may require even earlier booking. Camping regulations in Pinnacles are designed to ensure everyone has a safe and enjoyable stay while protecting the park's natural resources. Key regulations to remember include:
Campfires: They are only permitted within the fire rings provided at each campsite. Always fully extinguish your fire before leaving it unattended or retiring for the night.
Quiet Hours: Respect fellow campers by observing quiet hours typically from 10 PM to 6 AM.
Pets: Pets are allowed in the campground but must be leashed at all times and are not allowed on trails.
Wildlife: Feeding wildlife is strictly prohibited. Always store food and scented items in the provided bear-resistant food storage boxes.
Being mindful of these regulations will ensure a pleasant stay for everyone and help protect this magnificent park for future generations.
Leave No Trace
Remember, you're a guest in this stunning wilderness. Practice leave-no-trace principles by keeping your site clean and disposing of all waste in designated areas. Camping in Pinnacles National Park is more than a night under the stars; it's an experience that connects you deeply with nature and leaves you with memories to cherish. Happy camping!
Navigating the Park: Tips and Tricks
Finding your way through Pinnacles National Park is part of the adventure. The trails are well-marked, and various signs along the way help you determine your position and direction. However, being prepared is crucial. Start by familiarizing yourself with the park map, and take a copy with you on the trail.
Pace Yourself. Pacing is also essential. Remember, hiking and camping are about savoring the experience, not racing to the finish line. Set a pace that allows you to enjoy the scenery and maintain your energy throughout the day.
Hydrate. Hydration is key. Always carry enough water, especially on hot days. Refill your water bottles at every opportunity, as there are limited water sources along the trails.
Take a Break. Taking regular breaks is also important. They offer a chance to rest, snack, and appreciate the magnificent surroundings. High-energy snacks are your best friend on the trail – they take up little space and give you a much-needed energy boost.
Night Time is Dark. Ensure you are back before dark, unless you are prepared for night hiking. The trails can be challenging to navigate after sunset, and getting lost is not a risk worth taking.
Wildlife Safety and Etiquette
Pinnacles National Park is a sanctuary for a wide variety of wildlife, providing refuge to a plethora of species including the majestic California condor and the secretive Townsend's big-eared bat. Remember, as you step into the park, you're entering their home, making you the visitor in their territory.
Maintaining a Respectful Distance
Observing wildlife in their natural habitat can be an awe-inspiring experience, but it's crucial to do so responsibly. Maintain a respectful distance at all times. Although some animals may appear friendly or indifferent, their behavior can be unpredictable, and proximity can cause them undue stress. A good rule of thumb is if the animal changes its behavior due to your presence, you're too close.
The Dangers of Feeding Wildlife
Feeding wildlife disrupts the natural balance. Human food is not suitable for wild animals and can cause them health problems. It also encourages them to become dependent on human food sources and lose their natural fear of humans. In Pinnacles National Park, as in all national parks, feeding wildlife is illegal.
Respecting the Quiet
When observing wildlife, remember to respect the quiet. Keep noise levels to a minimum to avoid disturbing the animals and their habitat. This is not just an act of courtesy, but also a chance for you to tune into the subtle sounds of nature, enhancing your overall experience.
Optimal Observation Tools
Additionally, use binoculars or a telephoto lens to observe wildlife from a safe distance. This way, you can appreciate the intricate details of these creatures without causing them discomfort or harm.
What to Do When You Spot Distressed Wildlife
Lastly, if you spot an animal in distress, inform a park ranger instead of trying to help it yourself. They are trained to handle these situations and can ensure the animal gets the care it needs. When done responsibly, wildlife viewing can be one of the most rewarding aspects of your visit to Pinnacles National Park. By following these guidelines, you can ensure a positive experience for both you and the wildlife.
Bringing the Kids to Pinnacles NP
Pinnacles National Park offers endless adventure opportunities for families. Children will love the Junior Ranger Program, which offers them an engaging and educational way to learn about the park's wildlife and conservation efforts. The program includes fun activities like scavenger hunts and wildlife spotting. Birdwatching is another exciting activity for kids. The park is home to a variety of bird species, and spotting them can be a thrilling experience. The caves in the park also offer an exciting exploration opportunity – just remember to check the cave status beforehand, as they are often closed to protect the resident bat population.
Can I Bring Pets to Pinnacles National Park?
While pets are welcome in Pinnacles National Park, there are some restrictions to ensure the safety of your pets and the park's wildlife. Pets are allowed in the campground, but not on the trails or in the caves. Always keep your pets on a leash and never leave them unattended. If you're bringing a pet, remember to pack for their needs as well. This includes plenty of water, food, and pet-friendly sun protection. Also, be mindful of the weather – the park can get hot, and the ground may be too warm for your pet's paws.
Beyond Hiking & Other Activities to Explore
While hiking is the primary activity in Pinnacles National Park, the park offers a variety of other recreational opportunities. For thrill-seekers, rock climbing on the park's iconic formations can be an adrenaline-fueled experience. The park provides a range of climbing routes catering to all skill levels.
Stargazing
For the astronomy enthusiasts, Pinnacles offers some incredible stargazing opportunities. The park's remote location and lack of light pollution provide clear views of the starry skies.
Bird Watching
Bird watchers will also find Pinnacles a paradise, with the park serving as a habitat for a diverse array of bird species. The park's real star is the endangered California Condor. With a wingspan of up to 9.5 feet, spotting one of these magnificent birds is a truly unforgettable experience.
Have A Picnic
For those seeking a more leisurely activity, the park offers excellent picnic spots. Pack a lunch, find a shady spot, and enjoy a meal surrounded by the park's stunning landscape. Remember to pack out all your trash to keep the park clean.
Visitors Centers & Information
Lastly, don't forget to visit the park's visitor centers. The friendly park rangers can provide valuable information about the park, its history, and its wildlife. They often organize guided walks and talks, which can be both entertaining and educational. Exploring Pinnacles National Park offers a wealth of experiences beyond hiking. Whether you're seeking adrenaline-fueled adventures, peaceful stargazing, or a fun family picnic, there's something for everyone in this unique natural playground.
Get Out There And Explore!
There you have it, adventurers! With a spirit of curiosity and respect for nature, your trip to Pinnacles National Park is sure to be an unforgettable journey. Whether you're hiking under the towering rock formations, camping under the starlit sky, or spotting a California Condor in the wild, the experiences you'll gain here are truly one-of-a-kind. So lace up those hiking boots, pack your gear, and get ready to conquer Pinnacles National Park!